Volunteer with TEDxLincoln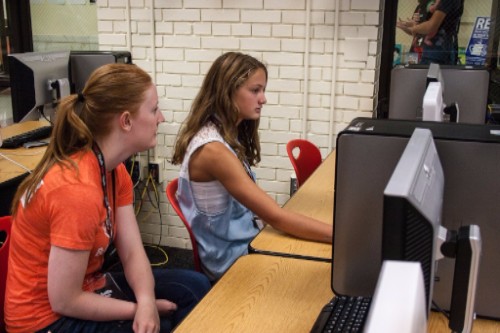 We're looking for some dedicated folks to help plan and produce TEDxLincoln events.
Just fill out this form and we'll be in touch.
Why Volunteer?
TEDxLincoln is volunteer-run. That's right; we have no staff, every one of us is volunteering to help bring great ideas to Lincoln and Nebraska. If you've felt inspired when watching a TED or TEDx talk online or in person, that feeling grows when you become part of a live TEDx event. Won't you help us drive TEDxLincoln, one of Nebraska's premier events, by volunteering to help?
We have a variety of volunteer positions available, some leading up to the show and others on the day of the event including talent coordinator, social media coordinator, stage manager and lunch coordinator.
Benefits include:
Reduced admission price
Direct hand in making our event successful
Engage with some brilliant free-thinkers
Gain talent and experience
Get to know a talented leadership team
What's the commitment?
Being part of TEDxLincoln is a serious commitment. If you do volunteer, whether it's for the leadership committee or the day of the event, please remember that the commitment is real and that we will depend on you for at least the following:
Be an evangelist for TEDxLincoln and market it everywhere
Follow through on tasks and commitments you agree to
Ability and willingness to attend meetings in Lincoln
Participate in the necessary setup events before our event
Help with event-day setup and live event duties
Volunteer Opportunities
Social Media Manager(we need at least 2)
Talent Coordinator
Registration Welcome (we need several)
Lunch Coordination
Program Administration
Stage Runner
Stage Manager
How do I volunteer?
Tell us how you can help by completing this short form.